[spb_text_block title="View Website" pb_margin_bottom="no" pb_border_bottom="no" width="3/4″ el_position="first"]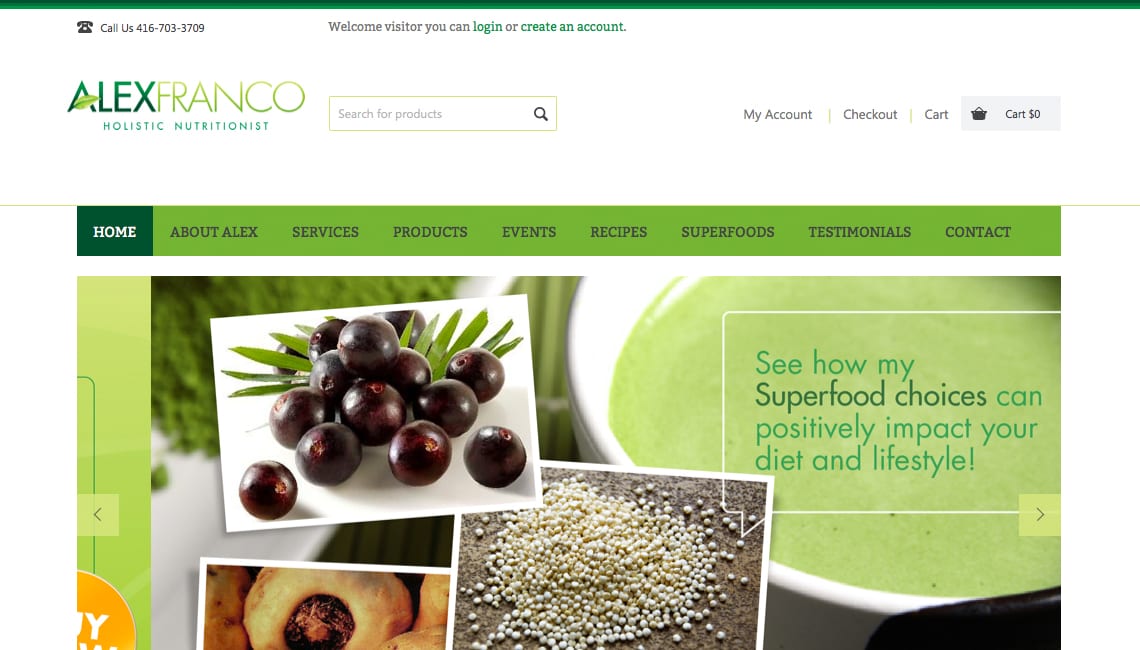 [/spb_text_block] [spb_text_block pb_margin_bottom="no" pb_border_bottom="no" width="1/4″ el_position="last"]
Nutritionist Website Design
Holistic nutritionist Alex Franco hired Walden to create his logo, business cards, and an ecommerce website.
The website actually has two types of ecommerce in it. Specific items that Alex carries for his clients can be purchased through a WooCommerce section we set up in the selected WordPress template (under the PRODUCTS tab). We've also made a link in the homepage sliders to his HealthWave dispensary account, for additional online ordering.
Visit the site at AlexFrancoNutrition.com.
[/spb_text_block]