[spb_text_block title="View Website" pb_margin_bottom="no" pb_border_bottom="no" width="3/4″ el_position="first"]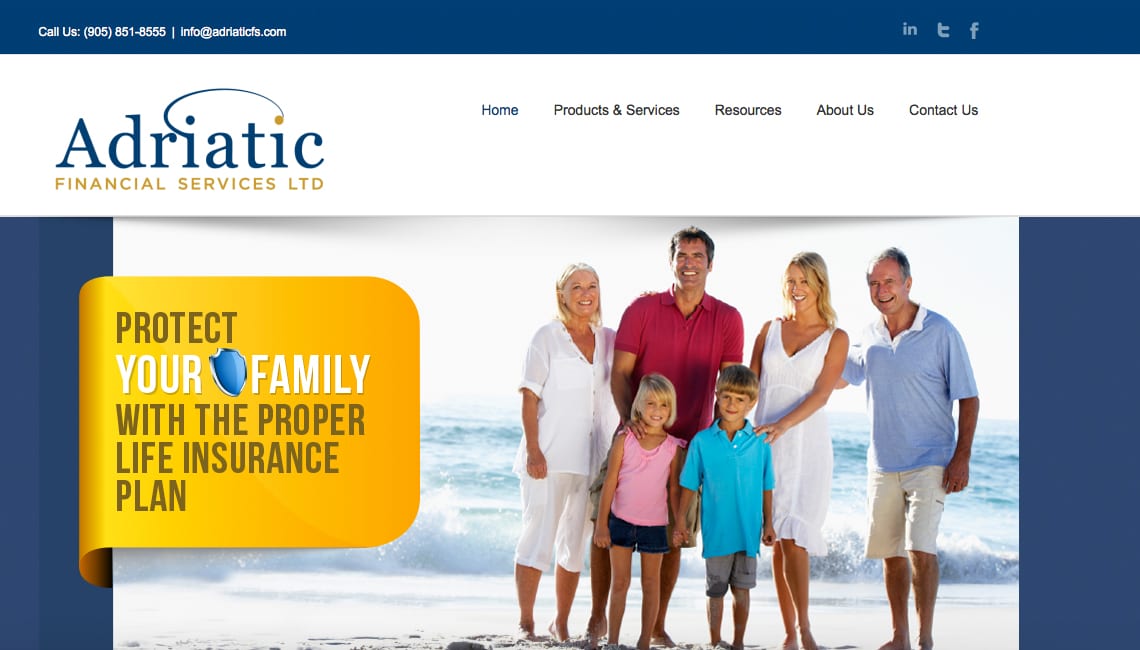 [/spb_text_block] [spb_text_block pb_margin_bottom="no" pb_border_bottom="no" width="1/4″ el_position="last"]
Financial Services Website Design
After Walden developed a site for Adriatic Insurance Brokers, they asked us to create a new logo and sister site for their financial services division.
The simple responsive design WordPress site has information about their company and services, plus links to their social media pages.
Visit the site at AdriaticFS.com.
[/spb_text_block]