[spb_text_block title="View Website" pb_margin_bottom="no" pb_border_bottom="no" width="3/4″ el_position="first"]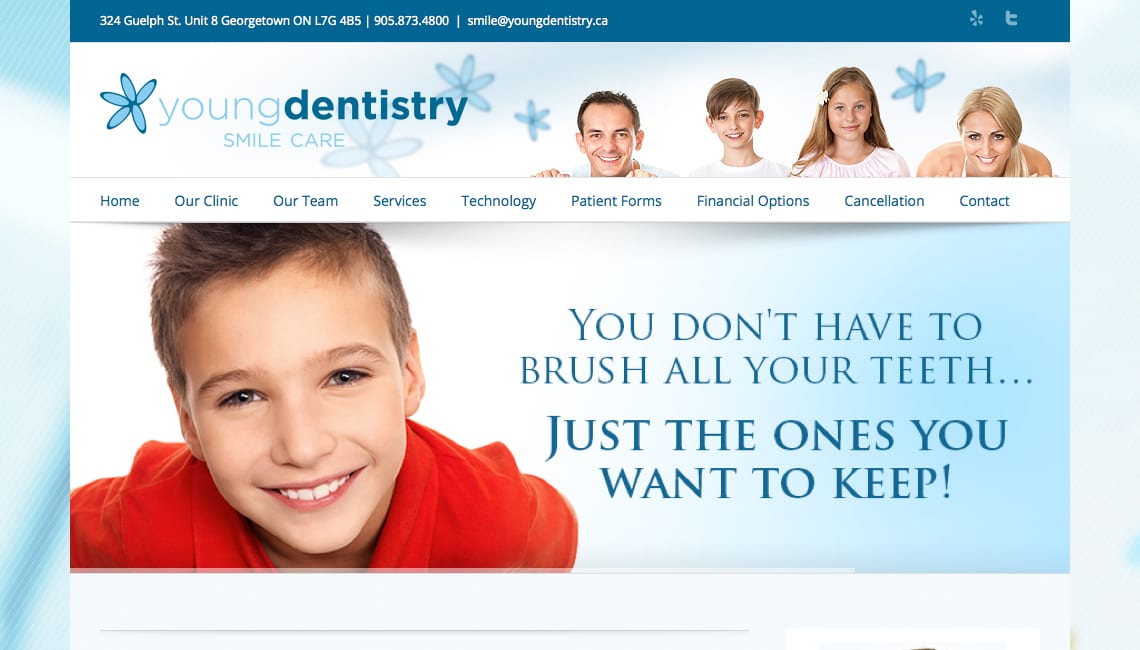 [/spb_text_block] [spb_text_block pb_margin_bottom="no" pb_border_bottom="no" width="1/4″ el_position="last"]
Dentistry Website Design
Dr. Kevin Young, at Young Dentistry, asked Walden for a modern website that reflected his family practice.
We created a bright, responsive design WordPress site featuring sliders on the home page targeting couples with children. The website has downloadable patient forms, and a clear navigation system so viewers can quickly find out details about the clinic or services that interest them.
See the site at YoungDentistry.ca.
[/spb_text_block]