[spb_text_block title="View Website" pb_margin_bottom="no" pb_border_bottom="no" width="3/4″ el_position="first"]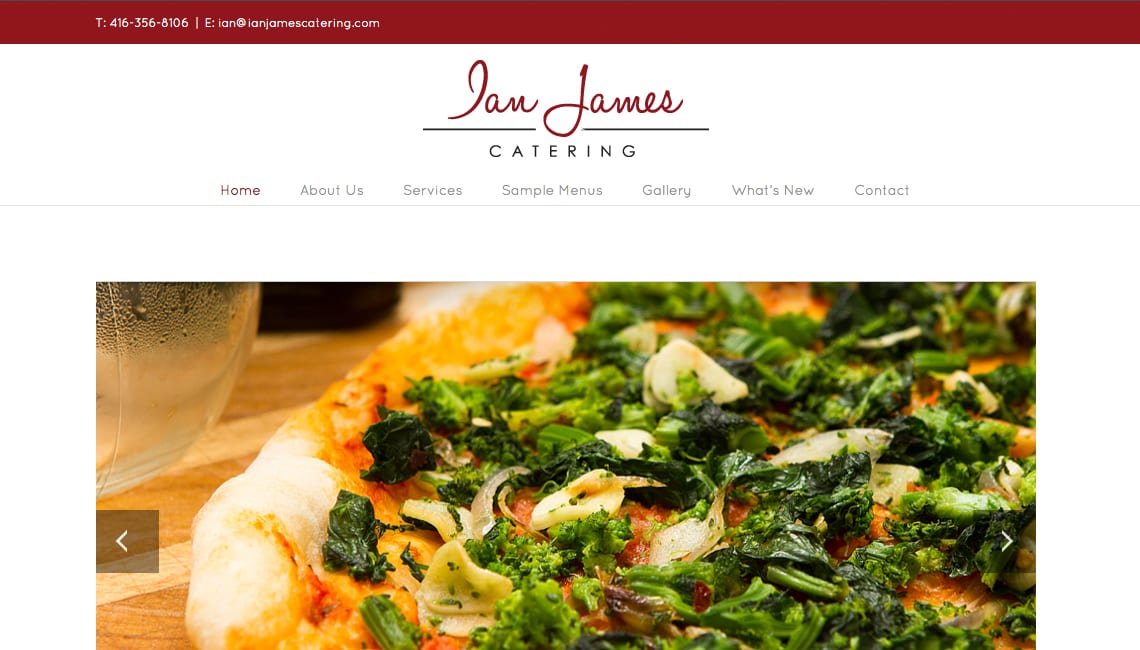 [/spb_text_block] [spb_text_block pb_margin_bottom="no" pb_border_bottom="no" width="1/4″ el_position="last"]
Catering Website Design
Ian James Catering hired Walden to design their logo, business cards, letterhead, menu templates, vehicle graphics, and website.
We decided on a WordPress site so they could maintain it easily themselves, and kept the design clean and simple, to reflect the brand we had established with their other marketing materials. A gallery of their mouth-watering dishes makes it a very tasty website.
See for yourself at IanJamesCatering.com.
[/spb_text_block]