[spb_text_block title="View Website" pb_margin_bottom="no" pb_border_bottom="no" width="3/4″ el_position="first"]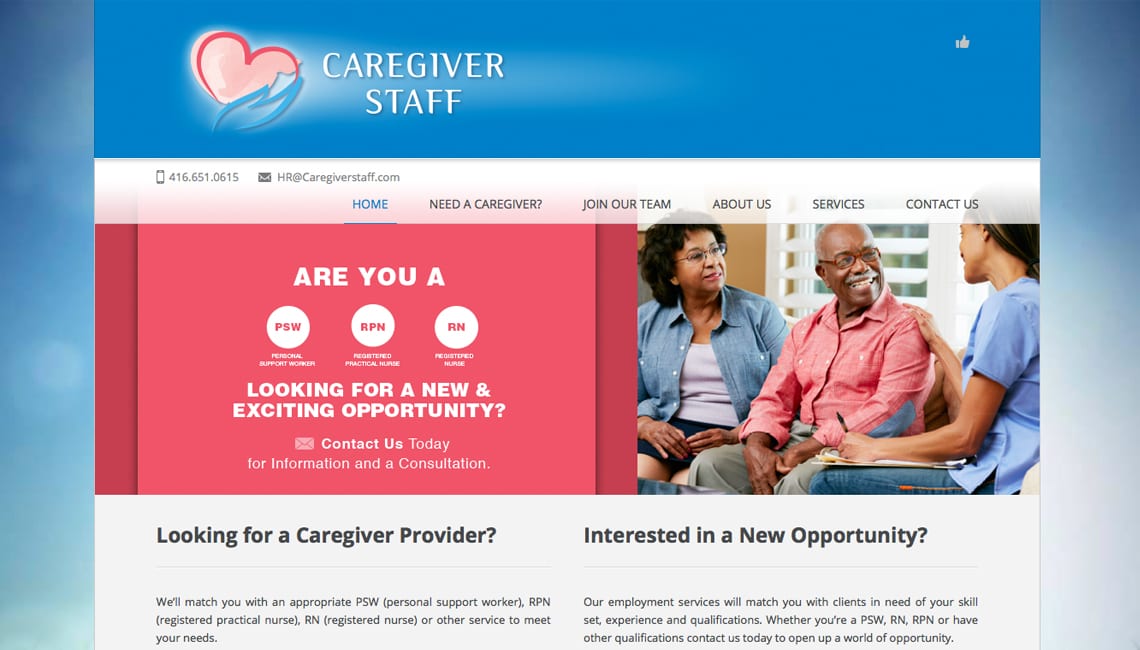 [/spb_text_block] [spb_text_block pb_margin_bottom="no" pb_border_bottom="no" width="1/4″ el_position="last"]
Staffing Website Design
Caregiver Staff is a service that matches individuals requiring care with Personal Support Workers and other healthcare professionals. They came to Walden for a company name (with matching domain name), logo, business cards, letterhead and website.
We selected appropriate stock images and created a responsive design WordPress site for them that includes contact forms for both staff and customers. The staff form features a resume upload function.
See the site at CaregiverStaff.com.
[/spb_text_block]