[spb_text_block title="View Website" pb_margin_bottom="no" pb_border_bottom="no" width="3/4″ el_position="first"]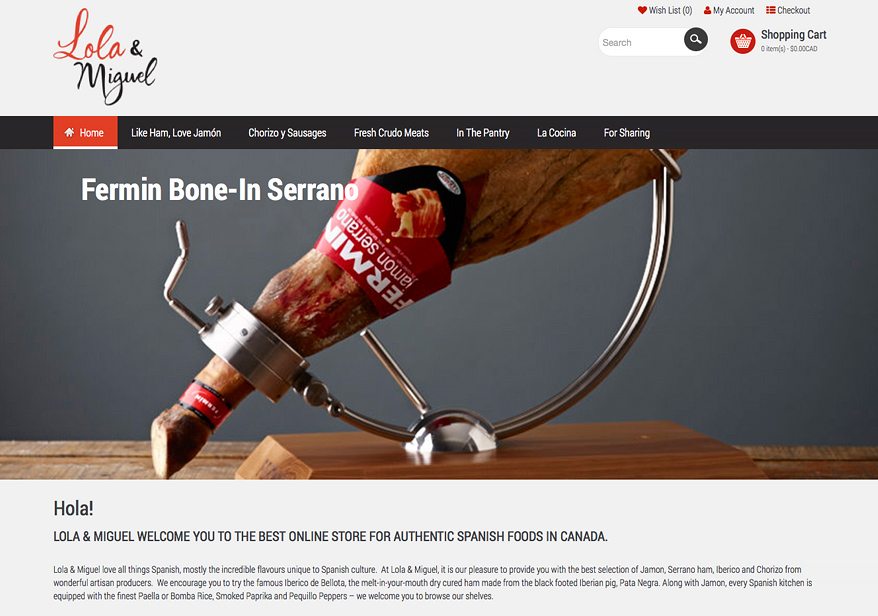 [/spb_text_block] [spb_text_block pb_margin_bottom="no" pb_border_bottom="no" width="1/4″ el_position="last"]
Food Ecommerce Website Design
Lola & Miguel came to Walden for a logo and a full-featured ecommerce website to sell their delicious Spanish food products online.
We created a responsive design OpenCart website for them, complete with a coupon system, inventory controls, integrated payment through Chase Paymentech, and shipping through FedEx. The automated calculation of their shipping charges was more complex than most, since the choice of some temperature-sensitive items required the entire order to be shipped express.
 If you could benefit from a full-featured ecommerce website, contact us to schedule a free consultation and find out more!
[/spb_text_block]