[spb_text_block title="View Website" pb_margin_bottom="no" pb_border_bottom="no" width="3/4″ el_position="first"]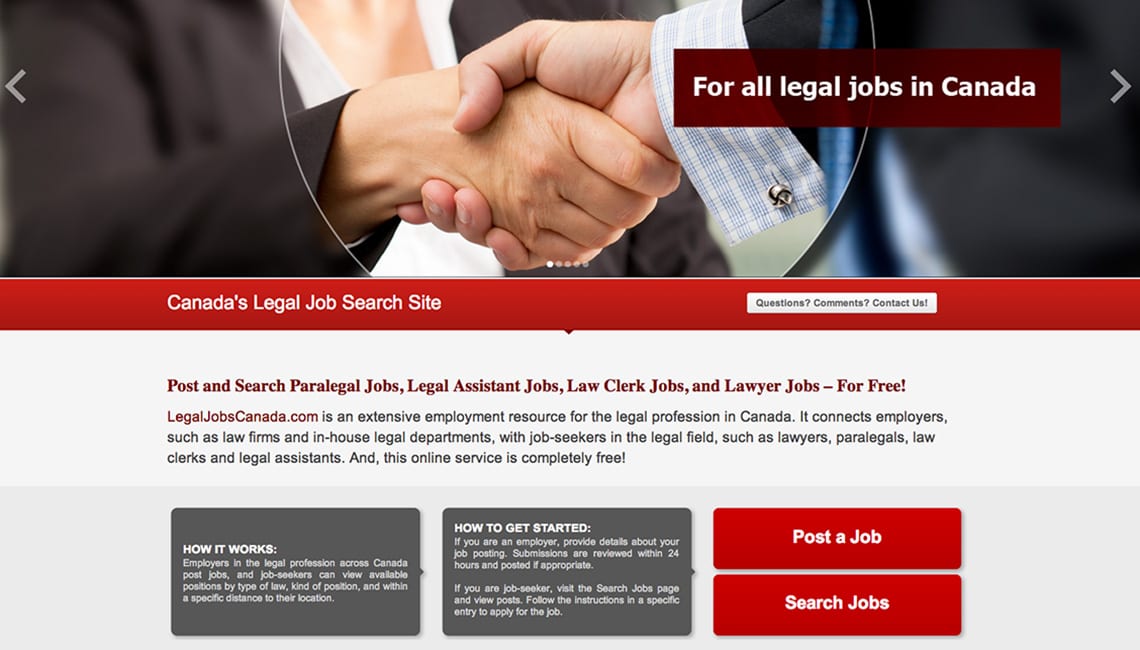 [/spb_text_block] [spb_text_block pb_margin_bottom="no" pb_border_bottom="no" width="1/4″ el_position="last"]
Joomla Website Design
Like WordPress, Joomla is a content management system that allows clients to maintain their own sites easily.
Legal Jobs Canada came to Walden wanting a logo and a website. Specifically, they needed a cost-effective way of allowing employers in the legal profession to post jobs, and job seekers to search for available positions by many factors – including their distance away.
We decided on a responsive design Joomla website for this client, because a jobs board plug-in already existed for Joomla that would require less custom development time, and lower the cost of the site.
Visit LegalJobsCanada.com to see how it works.
[/spb_text_block]