[spb_text_block title="View Website" pb_margin_bottom="no" pb_border_bottom="no" width="3/4″ el_position="first"]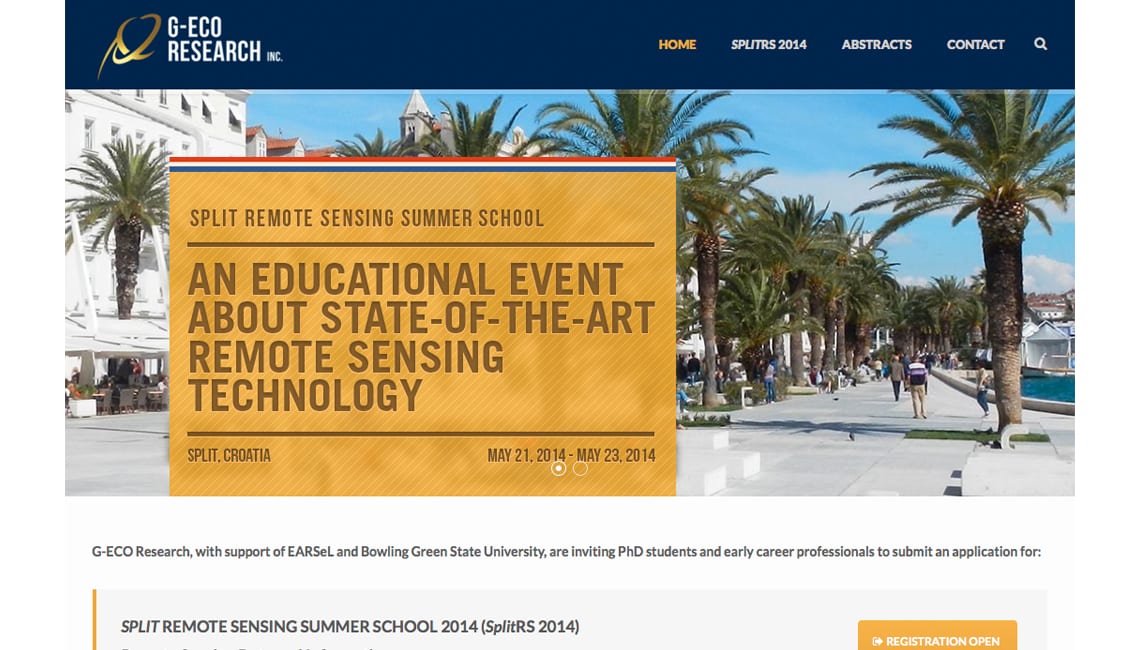 [/spb_text_block] [spb_text_block pb_margin_bottom="no" pb_border_bottom="no" width="1/4″ el_position="last"]
Conference Website Design
G-Eco Research came to Walden for a logo, business cards and website to promote their academic conference on Remote Sensing – geared to PhD students and young professionals working in geoscience.
We created a responsive design WordPress website that allowed them to easily update the site themselves with information on the conference and registration process.
See the site at SplitRemoteSensing.com.
[/spb_text_block]